​
This page is designed to facilitate those who wish to purchase stand-alone gift cards here at the Top of Vancouver Revolving Restaurant.

Reservations can be made by calling the restaurant directly at (604) 669-2220
or here online.

Please fill out the appropriate information.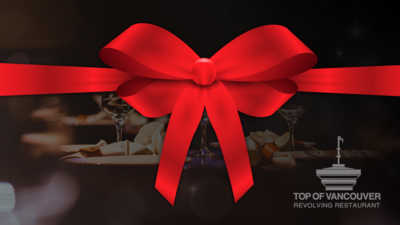 Gift card
Why not treat your special someone to a one-of-kind panoramic experience at the Top of Vancouver Restaurant?